Team
Head of the Center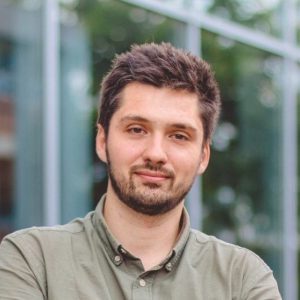 Marko Orel is an organizational sociologist serving as an associate professor at the Prague University of Economics and Business. He also holds the title of Head of the Centre for Workplace Research (CWER). His primary research delves into the evolving landscape of workplaces and the metamorphosis of work patterns and related processes. Alongside his main research focus, Marko is currently venturing into experimental, qualitative research methodologies.
Phone: +420 775 167 774
E-mail: marko.orel@vse.cz
Website: https://kpo.vse.cz/english/about-us/department/staff/marko-orel/  
Internal scholars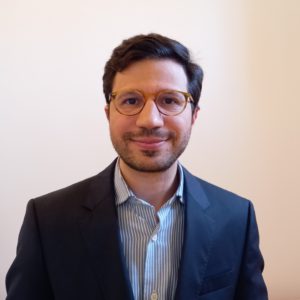 Luca Antonazzo is a sociologist researching work and organizations. He is interested in studying how macro-trends such as digitalization and technological innovation, the green transition, and global market competition impact the labor markets, reshaping businesses and jobs, and bringing about new skills needs and new perspectives on human capital. His most recent work reflects on the societal implications of Industry 4.0, particularly in understanding the opportunities and challenges that this poses to workers and businesses. He is also interested in understanding social resilience, the factors that enhance it, and how social systems adapt and respond to change.
Ivana is an organizational scholar and a last-year Ph.D. student with a background in sociology and political science. She is intrigued by the workplaces moving towards equality, participation, deliberation practices, and subsequent changes in our understanding of work in the 21st century. Apart from conducting qualitative and ethnographic research, she supports the strategic development and outreach of CWER.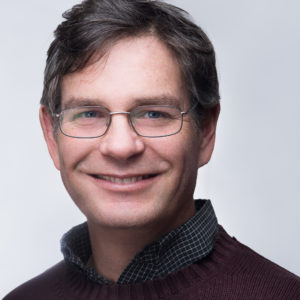 Will is a cultural and environmental psychologist focused on how culture and built environments interact to influence cognitive processes. Within that broad domain, he has focused on casino gamblers' beliefs about–and strategies for–winning, sacred values (values about goods for which people refuse to contemplate trade-offs), and new ways of working (NWoW), his current focus. Will has a significant role in the centre as he leads several research outcomes and supports the preparation of large-scale projects.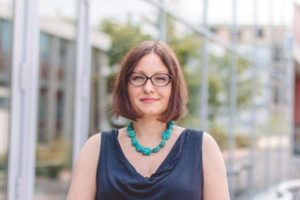 Zuzana's research focuses on the symbolic and socio-historical aspects of consumer behavior. Her research covers a broad spectrum of topics related to consumer culture, including consumption of space or work-related services such as collaborative workspaces. Zuzana oversees qualitative research processes within the center and works on mutual scholarly, project-related outputs.
Martin is a full professor of entrepreneurship and serves as a head of the entrepreneurship department at the Prague University of Economics and Business. He co-founded and developed several private schools (high school, elementary school, and preschool) in Czechia and strived to impact the local schooling ecosystem positively. Martin has been actively involved in several national and international projects, where he mainly led research-based WPs. In the past, he published multiple publications in leading academic journals such as the European Journal of Innovation Management and the International Journal for Entrepreneurial Behavior and Research. His role at the centre is to oversee both research and admin processes. Apart from his active support of CWER's mission, Martin acts as a university's vice-rector for research.
Visiting scholars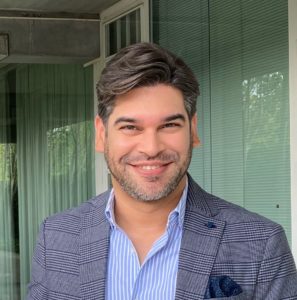 Ignacio Sánchez is a visiting researcher in the field of business management, coming to CWER from Rovira i Virgili University in Spain. He obtained a PhD at the same university, seeking his specialization in marketing. Ignacio's research interests are focused on place management and the study of coworking spaces from the perspective of sharing culture. He is also interested in understanding the creation of place atmospheres in these environments and how they shape community management practices, brand communication agendas, new social narratives, and discourses of the shared workplace. Ignacio's stay at CWER between May 2022 – 2023 is managed under the Margarita Salas Programme, co-financed by the Spanish government and the University of Rovira i Virgili.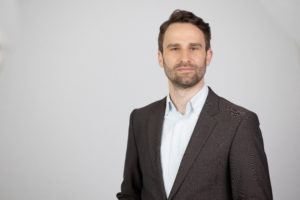 Thomas is a lecturer and visiting research associate majoring in Corporate Real Estate and Workplace Management at the Bauhaus-Universität Weimar. His research interests go along with new working spaces in peripheral areas and cultural dimensions and their influence on the physical work environment. In the past year, he explored the effects of new working spaces on the socio-cultural and economic conditions in rural areas and the relationships between peripheral real estate markets and coworking spaces. Thomas is currently working on his Ph.D. thesis and will be a visiting researcher at CWER from May 2022 to 2023, financed under the Bauhaus-Universität Weimar's programme "Career.International – Mentoring Programme".
External scholars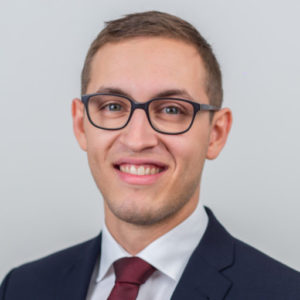 Manuel is interested in cross-cultural management in corporate and flexible workplaces such as coworking spaces and applying relevant models and concepts for practitioners. In addition to this, he has been actively researching talent management in coworking spaces, including mechanisms for compelling attraction and retention of talented members. Manuel currently works for Deloitte Germany as a senior workplace consultant.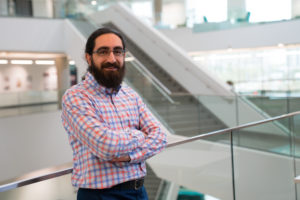 Masoud Shadnam is an Associate Professor of Organisational Behaviour at the University of Nottingham in Ningbo, China. He received his PhD in Management and Organization Studies from Simon Fraser University in Canada and subsequently held positions at NEOMA Business School in France and MacEwan University in Canada. His research focuses on moral and cultural aspects of workplaces from a descriptive perspective drawing primarily on insights from the disciplines of sociology and social theory. His articles have appeared in several journals, including Academy of Management Review, Organization, Journal of Business Ethics, Business Ethics Quarterly, Journal of Management Inquiry, Journal of Organizational Change Management, Cross Cultural & Strategic Management, Journal of Leadership Studies, and International Review of Sociology.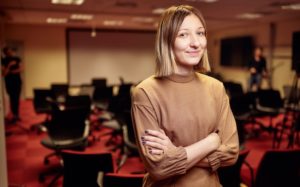 Vika Zhurbas is a workplace specialist and has been extensively involved in the coworking industry since 2012. She grew from an administrator of a coworking space in Kyiv to a person opening and consulting different coworking spaces worldwide. In 2020 Vika founded Ukrainian Coworking Association, where she acts as president. She launched and organized the first Coworking Ukraine Conference in Kyiv in September 2021. As an industry researcher, Vika specializes in exploring the evolution of coworking spaces and their paths through the years. She focuses on the community impact on the coworking space users'. As a CWER's external scholar, she works on investigating the war-bound disruption of Ukraine's coworking environment, a research that is partially financed by COST Action CA18214.