Strengthening the role of executive education and cooperation with practice
In September 2022, a new executive director of the Institute of Management, Ing. Vojtěch Opleštil, MIM, was appointed.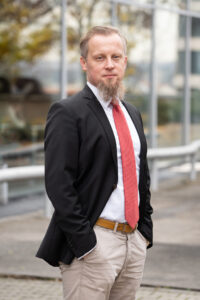 Vojtěch is both an FBA VŠE and CEMS MIM alumnus. He returns to the faculty with 16 years of management consulting experience in numerous multinational companies. During this period, he maintained close contact with FBA while teaching selected courses at the Department of Strategy, and the CEMS Alumni Prague Association, which he led for several years and facilitated the profile of co-operation with practice.

"My goal is to increase the quality and awareness of our MBA programmes and to build a flagship of the faculty at the level of Central European significance.
I plan to focus and promote our executive courses and raise awareness within the professional community. The courses serve as a means to share our knowledge and experience within the public domain and our graduates."