Track Chairs 2016
  Dr Vidya S. Athota

Dr Vidya Sagar Athota teaches Business Psychology and Human Resource Development in the School of Business at the University of Notre Dame Australia. He has been employed at the Sydney campus since 2007.
Dr Athota holds a PhD from the University of New South Wales. He has published papers in high-impact international journals and has presented papers at a number of domestic and international conferences. His current research involves the study of human personality, cognition and non-cognitive skills in the context of workplace success. He is also accredited to provide psychological counseling and psychotherapy services to leaders in the workplace. Dr Athota's expertise also includes management diagnostics and multi-perspective assessments in the areas of personality, and social, non-cognitive and entrepreneurial skills. He has provided services to various business organizations, including Fortune 500, and is a visiting research fellow at the Center for Innovative Assessments, New York. Dr Athota has received a number of grants and is involved in post-graduate supervision.
Dr. Jennifer Bowerman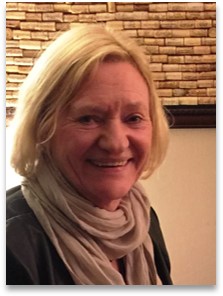 Jennifer Bowerman is from England where she obtained her obtained her BSc in sociology, then a  Master's from the University of Saskatchewan, and later, after many years in government working in human rights and safety services, she  obtained a Doctorate in Management from Southern Cross University specializing in Action Learning.  Action Learning and Organizational Development are her first loves, and after 12 years of working in the traditional classroom teaching managing across cultures, leadership and learning, and organizational behaviour, in Switzerland and Edmonton, Alberta, she is delighted to be now working with former doctoral colleague Dr. Richard Hale assisting with a major action learning organizational change project impacting an entire government service as it faces monumental change. Jennifer is Editor of Leadership in Health Services, and on the Editorial Review Board of the Journal of Business and Retail Management Research. This conference in Prague allows her to stretch her skills, both as the Chair of the Organizational Development Track and as a joint presenter of a paper based on action learning and its organizational impact.
    Radek Liška
IT project coordinator at GE Aviation
Studied at Faculty of Business Administration at the Prague University of Economics and Business. Specializes in the area of IT process simplification and digitalization of its related processes. Researching impact of virtual teams collaboration within international organizational structures with a focus on the development of agile solutions, especially the application of SCRUM methodology.
Dr. Felipe Martínez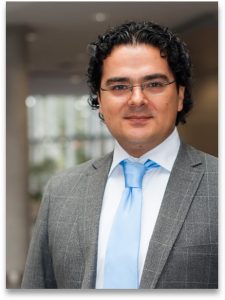 He graduated from Pontificia Universidad Javeriana in Bogota, Colombia, and completed doctoral studies management at the University of Economics. The development of his career covers process excellence in two main areas – Lean Management and Organisational Design. Both topics are today under the research on Industry 4.0. The research in Lean Management explores the creation of a leanness measurement system (Lean Index) and its applicability. He teaches Lean Management in Prague and Porto. For more than 3 years he has lead several projects in different industries throughout the minor specialization Management Quality and Lean Six Sigma at the university. The research in Organisational Design focuses on the Procedures to set up the organisational structure. His PhD presents more than 10 years of work in this topic. He is Industrial Engineer (Pontificia Universidad Javeriana, Bogotá) and PhD in management (Prague University of Economics and Business). He has work experience in Colombia, India, and the Czech Republic.