Conference 2017
(International Conference on Management in the Digital Era, October 27 – 28, 2017)
Held in Prague at the Courtyard Marriott Hotel, the conference comprised two separate but associated themes: management in the digital era and intercultural management models. The objective was to concentrate specifically on the business and management challenges relative to the digital transformation experienced throughout industry, enterprise, and organisations. To complement the discussion, the conference equally explored the current state of intercultural models and their applicability in the digital age.
The conference assembled over 60 participants for the two-day event that included a roundtable as closing session on the second day. Besides representation from the Czech Republic, and Canada, delegates from China, France, Austria, Denmark, Netherlands, Switzerland, Poland, Spain, Germany, Russia, Kazakhstan, and United States were in attendance.
This year, the conference was addressed by three guest speakers. Dr Mary Teagarden, professor of Global Strategy, Thunderbird School of Global Management (USA); Dr Dominic Stroukal, economist and Director of the Liberální institut (Czech Republic), and Mr Thomas Hanson, diplomat in residence, the University of Minnesota, Duluth (USA).
Due to the success of the 2016 conference and through the generosity of the MacEwan University School of Business, it was agreed to reconvene to form an organisational committee for a second edition of the international conference.
Given the growing synergies between the Cross-Cultural Management Centre and the Centre for Digital Transformation, the academic content centres on the research mandates of both organisations. The conference comprised two tracks that included possible topics of Interest:
| | |
| --- | --- |
| Industry 4.0 | Intercultural Management Models |
| Socio-economic challenges | New cultural definitions |
| Impact on Business and Management | Culture and globalisation |
| Design, development, and deployment | Post Hofstedean models |
| Change Management | Designing new cultural models |
| Trends | Advances in cultural research |
| Education | Cultural management in practice |
| Defining the new world – 4th Revolution | Education |
Attention was given to the selection of the conference theme. Management in the digital age   the continuance of the 2016 conference track, process improvement and technology. This year, the additional emphasis is placed on the general impact on management spurred by the digital transformation in part by Industry 4.0 concepts. As continuation to the track specialised on workforce diversity and multiculturalism, the intercultural track sought innovative alternatives to existing outdated cultural models.
On behalf of the organising committee, the Cross-Cultural Management Centre, the Centre for Digital Transformation and the Faculty of Business Administration, we wish to thank the MacEwan University School of Business for their continued support and the Institute of Eastern Europe and Central Asia Research.
Lastly a special thanks to all participants for their attendance and their valuable contribution to the extent body of knowledge.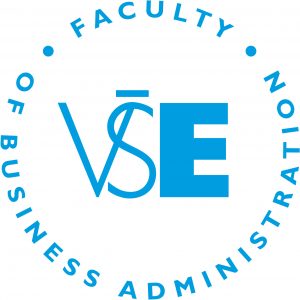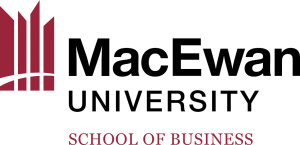 Photos from conference